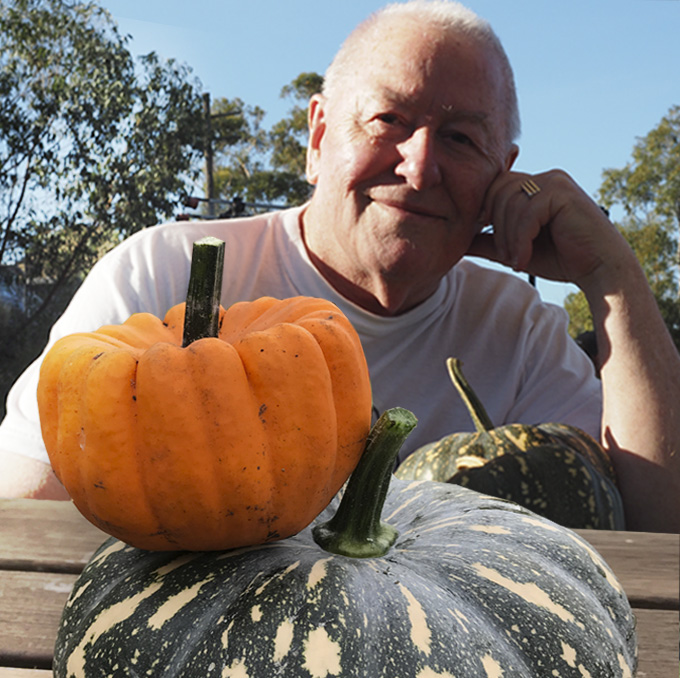 By Kevin Hall
Ingredients
1 kg kent or buttercup pumpkin, peeled, de-seeded and roughly chopped.
3 pears, cored and chopped.
2 cloves garlic, peeled and chopped.
1 brown onion, peeled and chopped.
4 tbsp olive oil.
1 tbsp thyme leaves.
1 litre vegetable stock, warmed.
60 gm butter, cubed.
Method
1.    Preheat oven to 180 C. Combine the pumpkin, pears, garlic, and onion on baking trays or large baking dish.
2.    Drizzle with the olive oil and sprinkle with sea salt, freshly ground black pepper and the thyme leaves.
3.    Bake for about 45 minutes or until pumpkin and pears are tender.
4.    When vegetables are slightly cooler transfer a quarter of them to a blender with quarter of the stock and butter. Blitz or blend until smooth then repeat with remaining vegetables, stock and butter. Add a little water if you want it thinner. Check and season to taste.
5.    Reheat or refrigerate until time to serve.
6.    Serve with sprinkle of dukkah or crumbled feta or crème fraiche or natural yoghurt.