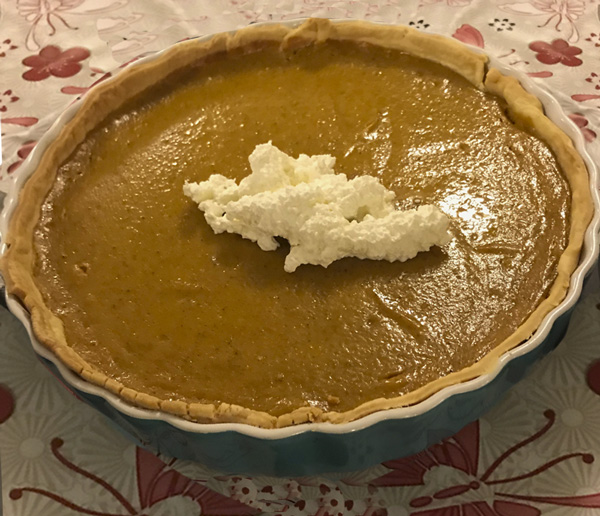 EASY PUMPKIN PIE
By Kevin Hall
2 sheets frozen shortcrust pastry.
2 ¼ cups cooked mashed pumpkin Roasted is best.
395 gm can sweetened condensed milk.
2 tbsp cornflour.
2 eggs.
½ tsp ground cinnamon
½ tsp ground nutmeg
½ tsp mixed spice
METHOD
Heat oven to 180* C. Line a 25cm pie dish with pastry and chill until needed. Some people save the off-cuts for decoration.
Place all the remaining ingredients in a food processor. Process until very smooth.
Pour into pie crust. Decorate.
Bake pie for for 40 – 50 minutes. Centre should be just firm.
Serve chilled or room temperature with whipped cream.