Summer-time, sweet beautiful tomatoes and the gorgeous scent of basil in our garden. Hot days and looking for something light for tea? The people in Tuscany invented this great way to turn stale bread into a Summer treat.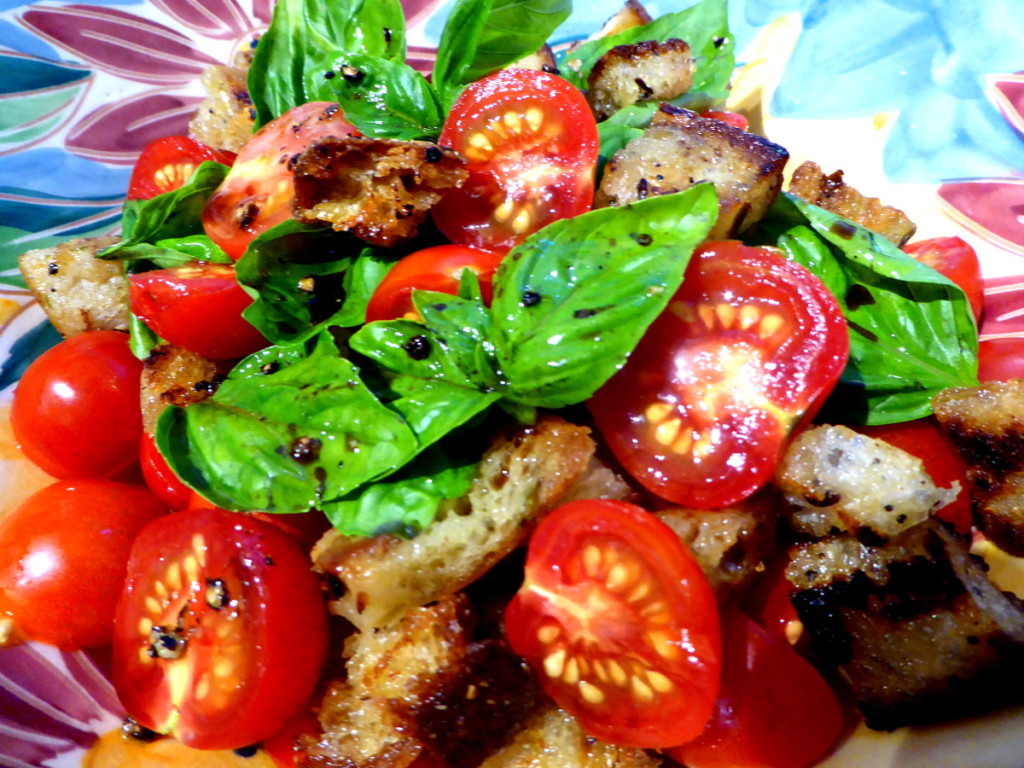 1 kg mixed tomatoes, cut into bite-sized pieces
750 g stale ciabatta or rustic sourdough bread, cut into bite size cubes
10 tablespoons extra-virgin olive oil
1 clove garlic, minced
2 tablespoons balsamic vinegar
Freshly ground black pepper and salt flakes
a good packed hand full of basil leaves, roughly chopped
In a bowl mix tomatoes with salt and let them draw some moisture for 10 minutes.
Toss bread cubes in a pan with half the olive oil and toast over medium heat until crisp and lightly charred, let cool.
Add garlic, vinegar and the rest of the oil to the tomatoes, mix and season with pepper and salt.
Mix tomatoes with crispy bread and basil and enjoy.