A classic Greek appetizer (meze), a great use of our cucumbers, super simple to make and a beautiful Summer dish!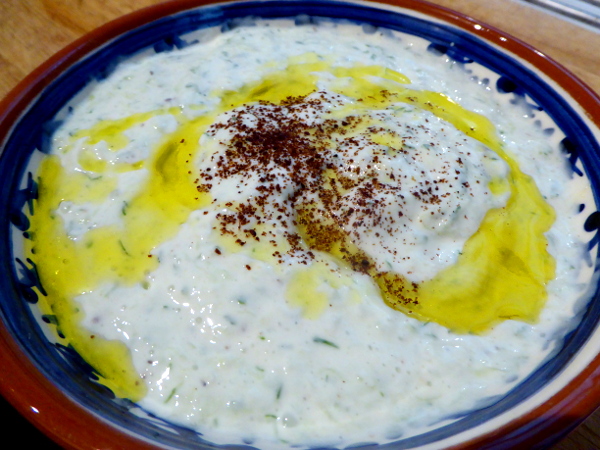 1 large Lebanese cucumber, unpeeled
500 g plain full-fat Greek yogurt
2 large garlic cloves, finely minced
2 tbsp extra virgin olive oil
salt and white pepper to taste
Grate the cucumber (remove seeds if they are large) on a microplane. Squeeze liquid out and drain.
Mix yogurt, garlic, oil and the grated cucumber, season to taste. Tzaziki gets better when kept in the fridge for a day. Decorate with a drizzle of olive oil and a pinch of sumac if you like and enjoy with toasted bread as a starter or as a dip with bbq'ed food.