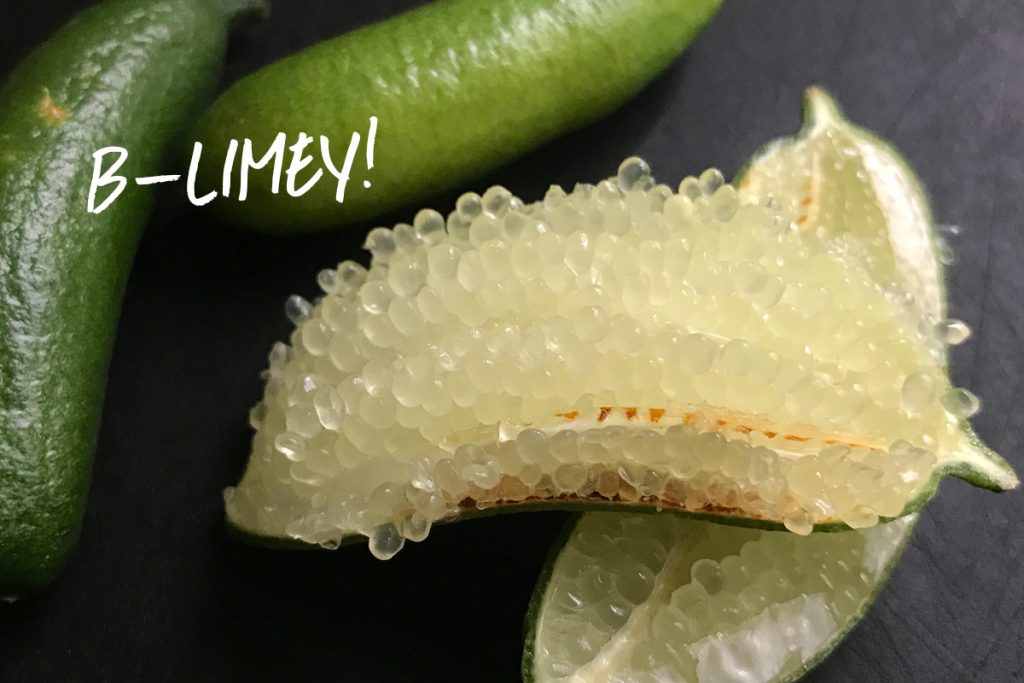 Citrus australasica, (the Australian finger lime), is believed to be up to 18 million years old. It's a thorny under storey shrub or small tree of lowland subtropical rainforest in the coastal border region of Queensland and New South Wales.
Read more from the Wikipedia article or from Sustainable Gardening Australia
Growing finger limes
Finger limes grow well in either the ground or a large container and can be treated in much the same manner that you would treat traditional lemons, limes and other citrus. This means positioning them in a sunny or lightly shaded spot where it's protected from heavy frost and strong winds. As an understory plant they can handle more shade than regular citrus but will produce less fruit.
more tips from ecoorganicgardening.com.au
Gourmet bush food
The finger lime has been popularised as a gourmet bushfood. The globular juice vesicles (also known as pearls) have been likened to a "lime caviar". They are best used fresh – try adding some zingy flavour to a gin & tonic or on top of avocado, or with seafood…
Check out this website that has a collection of recipes & ideas: